IoT Billing solutions for sub-metering / embedded networks
Embedded network of smart meters
Whether Gas, Electricity or Water, Sub-Metering (or an Embedded Network) is becoming more and more pervasive.  IoT Billing has created a solution for the Utility Industry that addresses the plethora of billing demands arising from these advances in Utility Management.  Of course, we can deal with all your traditional Billing and CRM needs as well.
Sub-Metering allows Local Network Providers to take responsibility for whole communities of Customers.  These communities include Shopping Malls and Property Developments, Industrial and Residential. 
One main property meter: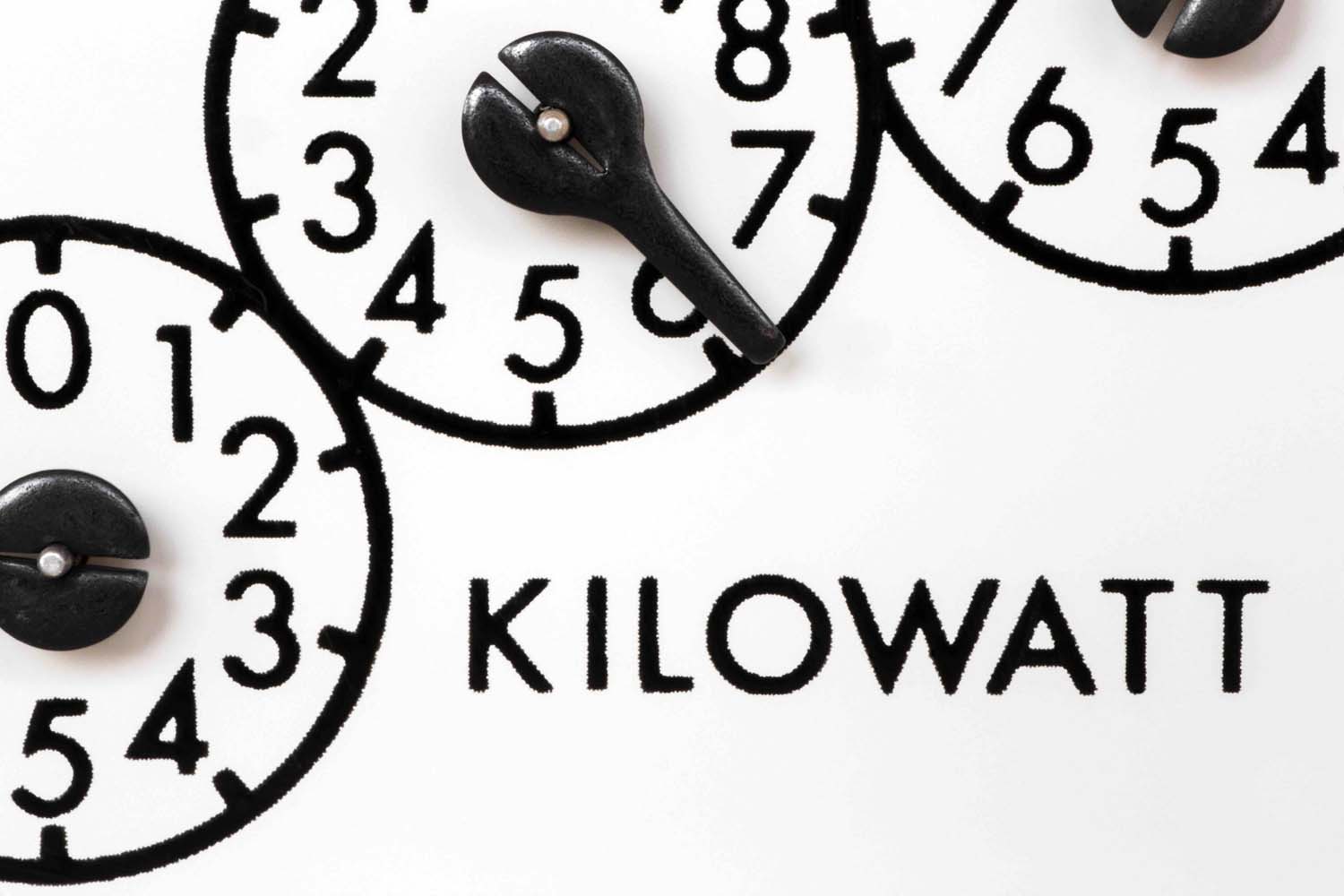 Embedded Network Overview
The following diagram shows the general approach.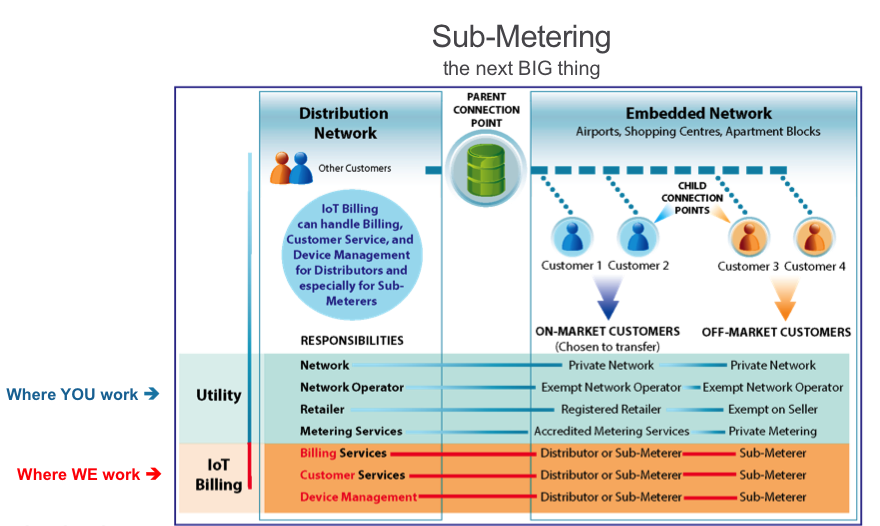 Customers can be on-market – ie Billed by the main Utility – or off-market (ie Billed by the Sub-Metering Company) – they both face new challenges:
The Utility experiences a surge in reading frequencies as spot pricing and demand management increase in importance, and this leads to more complex billing plans and more complicated incentives for Customers to lower consumption at peak times.
The Sub-Metering Company needs a complete solution – with
Billing, Customer Care, Meter Management etc.  The Company may have little experience with these areas, yet wants increased competitive advantage by unbundling these services so rentals can be more competitively priced.
The fact that some Customers may be billed by the Utility while the bulk are billed by the Sub-Metering Company serves only to complicate the issue even further.
That's where Selcomm™ comes into its own.  Faced with developing a whole new approach to Billing, our Customers have found the Selcomm Suite so flexible and ready for use, they are up and running in no time.  They can bill their Customers reliably and in the exact manner they need for their business.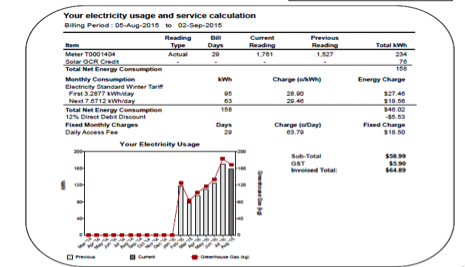 Sub-Metering Example
The owner of a Shopping Mall wants to reduce nominal rentals to increase the competitiveness of the Mall.  Unbundling Gas, Electricity, and Water charges can mean a significant decrease in nominal rentals.  Further, tenants feel better about paying for the exact usage they incur, rather than feeling they are helping to subsidise larger users who would otherwise gain the advantage from an averaged and bundled approach.  Furthermore, the tenant can be armed with the smart data that can used to implement green conservation strategies.
The same applies for other property developments like condominiums, industrial parks, and airports – all of which have multiple tenants and all of which are in competitive markets.
IoT-Billing – Your Sub-Metering Partner of choice
When Sub-Metering is called for, a new kind of Customer relationship is envisaged.  The Utility Company no longer deals with the end Customer – the Sub-Meterers do.  Further, they have to manage the Billing and Customer Service for their new Customers, and they probably have other services they would like  to bill as well. IoT Billing can bill almost any "thing" alongside the utility consumption on a convergent bill.
IoT Billing engine, powered by Selcomm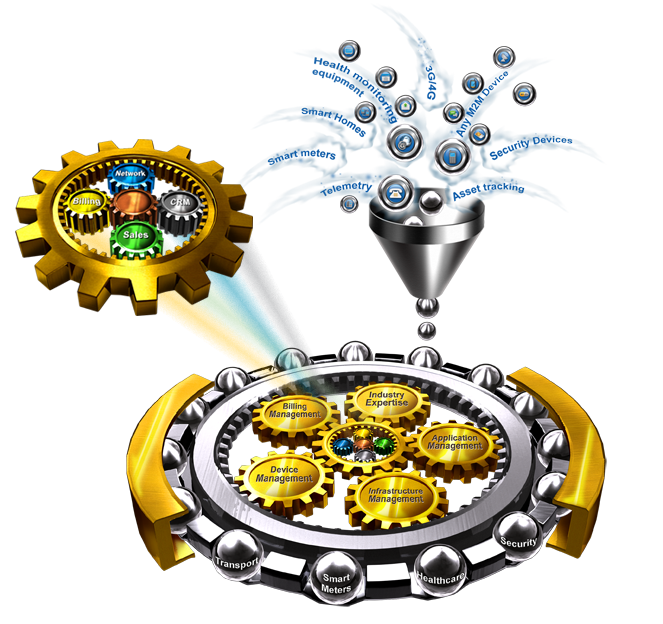 ioT-Billing.com provides a sophisticated, world leading Business and Operational Support application powered by Selcomm, catering for the end-to-end functional needs of providers of meter services. With "Out-of-the-Box" interfaces, ioT-Billing.com supports an unlimited number of smart meters and billable transactions.
The IoT Smart Meter Billing engine is fully integrated with other IoT components, such as IoT CRM, allowing customer service representatives a complete view of meter billing transactions, as well as full life cycle management of utility customer services.