IoT solutions for Telecommunication Providers
Telecommunication network providers are facing ever increasing competitive pressures and in many cases a reduction in traditional telecommunication service revenues due to a variety of factors such as internet based telephony.  This is driving telecommunication companies to look at new revenue streams, with the leading Telecom businesses actively looking towards the Internet of Things with a view to rolling out IoT networks to attract a new generation of subscribers. These IoT subscribers are no longer individuals but instead come from smart companies that are utilising IoT networks to deploy innovative IP enabled "things" (devices) and associated services to their end users. To enable this Telecommunication companies often offer a blend of existing 3G infrastructure alongside new low power long range networks.  In this revolutionary shift from human subscribers to devices having the right IoT-to-cash systems in place is critical to deliver the required ROI for network rollout.  Efficient device management and flexibility with sophisticated billing for monetisation of the big data generated by IoT devices is fundamental to success.  At ioT-Billing we have the engines that help drive your organisation into the future.
IoT Billing Solutions for Telecommunication Providers
IoT Billing engine, powered by Selcomm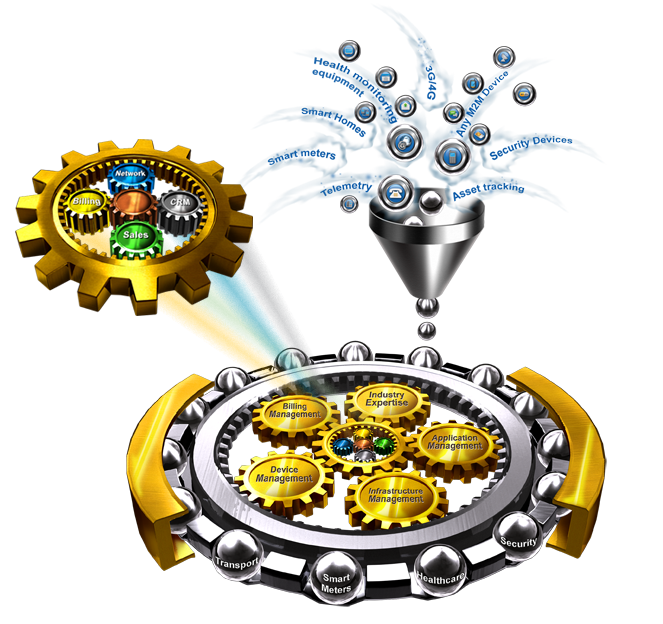 IoT Billing Suite
ioT-Billing.com provides a sophisticated, world leading Business and Operational Support application powered by Selcomm, catering for the end-to-end functional needs of providers of telecommunication services. With "Out-of-the-Box" interfaces, ioT-Billing.com supports an unlimited number of devices and billable transactions.   Selcomm has been servicing Telecommunication companies for two decades.   Select a trusted solution provider that understands your industry.
The IoT Billing engine is fully integrated with other Selcomm components, such as IoT CRM, allowing customer service representatives a complete view of billing transactions, as well as IoT Sales and full life cycle management of devices on the IoT network.